"Deep in the beginnings of American Interest in Ferrari and hot rods, dating back to the fifties and sixties, you'll find Kirk White's fingerprints all over many of the most important cars, often more than once..."

John Mozart

"In every person's life there is a turning point of clarification. Mine came when I was 14 years old with the purchase of my first hot rod. In Kirk  F. White's memoir "Don't Wash Mine", I relived the day that  set me on my chosen path. In "Don't Wash Mine" Kirk has brilliantly articulated what the heart and soul of car culture is genuinely about"

Pete Chapouris  - President, SO-CAL Speed Shop


Kirk is really, really old, or wise beyond his years He was into Stuff well before the rest of us even figured it out!!! He was racing in the BIG Leagues, auctioning significant cars and collecting rare automobilia while I could only read about it in Road & Track or Hot Rod magazine . .  he was doing it !!! Kirk is one of the most  knowledgeable and entertaining  friends in my life!!!"

Bruce Meyer,

America's most "generous" automobile enthusiast . . .

"The life and times of my friend Kirk White embodies, to a remarkable degree, the full spectrum of motor sport history in the last half of the 20th century. From grass roots street racing to the sophistication and glamour of Le Mans, Kirk as there as an insider, a participant and one of the true shapers of an era. His is a compelling and well told story"

- Michael Argetsinger - the late Author, Racing Driver

"Kirk White is simply a great storyteller. His adventures in racing and in the old car hobby are a terrific read"

Ken Gross, Author

Copyright © Kirk F. White  "Don't Wash Mine" 2/2/2016

Kirk F White

PO Box 999 | New Smyrna Beach Fl.  32170

386-478-9864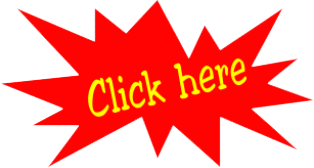 Monday evening, June 6, 1971 I boarded an Air France flight in Philadelphia bound for Paris . . .


"Don't Wash Mine" A  bi-weekly serial.

Published chapters are listed in the table of contents.