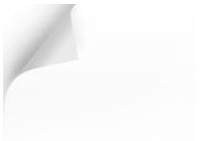 136

ANOTHER HURDLE . . .

In the midst of all my edgy summer endeavors of 1956 I was informed that, miraculously, my mother and Bob had arranged an interview for my senior year attendance at the nation's oldest secondary school, Germantown Academy in Philadelphia.  I arrived for my acceptance interview at the Headmaster's office smack on time, all cleaned up; jacket, tie, polished shoes, and my very best manners.

Dr. Donald Miller was the quintessential Headmaster; ruddy good looks, a seasoned Harris Tweed jacket, gray flannel trousers, Bass loafers. He was quite tall, with a slight, yet pronounced limp, probably from a rugby injury at Cambridge or Oxford. He had a most engaging smile that made you think of a lovable old bloodhound.

("Piece of cake" . . . I thought. . . Not so, it quickly turned out.)

Dr. Miller's questions were piercing and direct. I was bolt upright in my seat, tediously unfolding my badly checkered academic past for him at his insistence. Near the end of the interview, Dr. Miller said to me:

". . . and, finally we'll expect you here for pre-season football practice, which begins daily, August, 27th."

"You do understand that, Kirk . . ."

"Yes Sir.". . .

Just brilliant!  My first direct response to Dr. Miller was a total lie!  Said football practice conflicted with the NHRA Nationals in Kansas City. I considered trying to explain it all, but ducked behind the expectation that I'd be coming back home to Philadelphia, a national champion, an American hero, possibly!  As the interview drew to a close, Dr. Miller stood drawing himself to his considerable height, and looked sharply into my eyes. With a firm handshake, he said in his strong "Headmaster's" voice: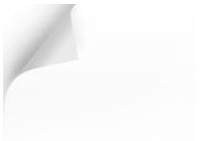 137

"Kirk, each academic year I take two chances; this year you're one of them."

THE JOURNEY TO KANSAS CITY . . .

Well, it ended up that, along with Fred Allen and his potent '32 Ford, Hemi powered "Satan" coupe we would be just about the only hot rods going to the Nationals out of Frank A. Bash, Inc.  However, I was not going to be allowed to go at all unless a responsible adult went with us. My mother was adamant about that.  Well, "responsible adult" hot rodders were a little thin on the ground in the fifties. Tom Conte would have filled the bill, but he wasn't going.

Wait; there was "Augie" Pitaluga. Well into his 30's, Augie was part of the Fred Allen Group out of Germantown, and a member in good standing of the "Satans." Very quiet, well mannered, responsible job, confirmed bachelor. He drove a magnificent copper and ivory '56 Chevy Bel Air. Two 4's, headers, cam, etc. . . .

Augie's most distinguishing feature was that he never drove a mile on any turnpike or good highway below 100 miles per hour!  No lie, he loved high speed driving. He didn't really get the whole quarter mile drag racing scene, but he was amused by it and the players. He must have found the idea of chaperoning an 18 year old drag racer kid highly amusing. Bless his heart, he said "OK, why not?" When Augie came on board, Al Crevarro said he'd hop in his '40 Ford pickup and meet us out there.

Well, if we we're doing the trip, by God we we're going to do it right. We'd tow the car out there, so it wasn't all fagged out by the time we arrived. That way the car would be fresh and ready to conquer all foes. Everyone was impressed with the whole idea. "God we're gonna' blow 'em away!" We were cocky as hell; sure there'd just be a few farm belt hayseeds we'd need to knock off. Then we'd come on back east to the big time with all the hardware.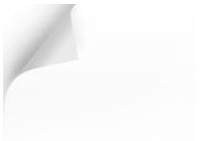 138

Frank Bash asked if he could letter up the car for the event. "Sure, Frank, we'd love it"….

(What's that you say? . . . A little sponsorship money, perhaps? Unheard of in that era, and certainly not with this pack of amateurs. Stick around, it gets better!)

Frank had "Little" Al Crevarro beautifully letter down each side of the 'bird, in 8 inch characters:

McCULLOCH  SUPERCHARGERS

F. A. BASH

That took up the entire area from wheel house to wheel house. Jeez, you'd think Frank might have tossed a bit of gas money our way, or given me some relief on my always towering shop bill . . . Hmmm.

"That lettering will compound right off when you get back", Frank said.

That T-Bird had always gotten plenty of attention on the streets before, now it was over the top.  Everywhere we went people went crazy; whistles, waves and shouts. And, there were a few old cranks that scowled or snorted at such an outrageous street racer.  A few of the parents of the girls that I was seeing at the time brought our dating swiftly to a halt. The lettering just seemed to be the last straw.

Pursuing our professional "transport" situation, we trundled down to the Pep Boys store in Mt. Airy one afternoon to procure a serious towing setup. We looked over everything they had.

Wow! The "real deal" towing rigs were well over $25, and that was way past our budget. After scouring the lowest shelves, we came upon this ridiculous tow bar that had a 5 inch wide bumper attachment plate that would couple on to the center of the tow car rear bumper, and then the center of the T-Bird bumper.  Just a single bar, no triangulation!  $4.95, OK, we'll take it!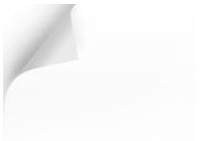 139

We wanted to get to Kansas City on time. Early in the evening of the 28th, armed with virtually nothing more than a handful of tools, a few clothes and still fewer dollars, we rolled west.

As it was on our way to the Pennsylvania Turnpike, we stopped by Gert's Diner in Flourtown for a coffee and a piece of pie. The guys at the Diner were pretty cool about sending us on our way, truly wishing us all the best. Pats and slaps on the back, sincere "Good Lucks" and "Be safe, you guys."


         "Show 'em Philly rules, guys" . . .

         "The 'bird looks great" . . .

        "Bust a hundred out there, man". . .

We edged off toward the turnpike, the three of us in Augie's '56 Chevy, with the 'bird on the center mount tow bar. We rolled through the night easily, but we quickly exhausted our talking topics, and the euphoria of launching the trip slowly eased us into a heavy tiredness.  "Pull over," I said, as we drove off our western exit of the Pennsylvania Turnpike "I can't sleep in here, I'll sleep in the 'bird, while you two drive for a while." That would give Heb the back seat for nodding off.

Augie's propensity for high speed motoring had tired both Heb and me. Augie was wide awake and looked like he'd happily drill straight through to Kansas City at an alarming velocity.

We had exited off the Pennsylvania Turnpike at New Stanton, and on to Route 119 headed into the hills of West Virginia, when strong winds began to blow the 'bird around pretty severely.  It was weird being in the Thunderbird, feeling it whipping around on that ridiculous tow bar. I wanted to sit up and take counteractive action, which was silly. By the same token, there was no hope of my sleeping under these conditions. I finally sat up tooted the horn, pointed, and we pulled off to the side. "Let's yank that damn tow bar; I'll drive the car in." I said.  The whole towing deal was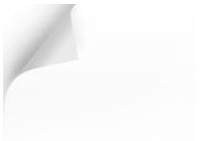 140

scaring me to death.  Sure enough when we took it off the 'bird it had scarred the front bumper, and a bit of Augie's rear bumper.

We passed on through West Virginia on two lane highway till we picked up Route 40, which would eventually take us right on into Kansas City, Missouri. We rolled on and on and on some more.  I well remember crawling through downtown Indianapolis traffic in a true heat wave. The 'bird very nearly cooked right there, but it didn't, and we pushed on.

The trip was becoming a grind instead of a racing adventure. We had enough money for just one night in a motel on the road so Wednesday night we slept in the cars. That was character building. We all slept badly.

The next day we rolled endlessly through Illinois.  As we approached the western edge of Illinois we stopped at a desolate crossroads lunch stand where you could look down each intersecting road for what seemed like 100 miles, seeing no other vehicles in any direction.  The half dozen or so people in the gas station/café were cheerful and fascinated by our hot rod adventure. They treated us to lunch, sending us on our way, thoroughly rejuvenated.

Friday mid-morning we pulled into Kansas City, Missouri and asked where the Drag Races were and then drove, and drove, and drove some more, as it was on the far western side of town, almost in Kansas itself, Dorothy. I never saw so many railroad yards in my life.

Eventually we found the racetrack, completed our paperwork, and went through tech, which we passed OK. Of course we had the usual; "Is your Dad with you?" This time we were at least able to offer up Augie!

As we drove into the pit area at the top of the track, I spotted a brilliant purple, enclosed cockpit, dragster at the start line.  "That looks like the Glass Slipper"! I muttered to myself. (It was!) The Cortopassi / Davis car was already a national legend. It was, (and still is to this day!) a beautifully built, brilliantly finished candy purple, Chevy powered dragster.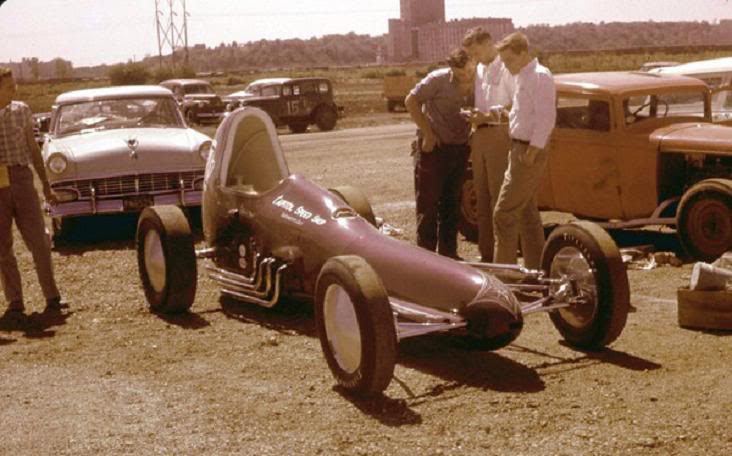 The Legendary Cortopassi Glass Slipper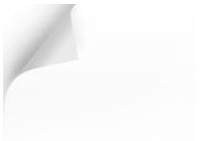 141

I jumped out of the car and watched the Slipper rocket off the line and slither through the quarter quicker than anything I'd ever watched. Amazingly he'd started far over on the left edge of the track and danced and skittered his way through the quarter mile with minimal traction, ending up on the far right side as he shot through the timing lights! I had felt a cross breeze as I exited the bird, but wow, the wind had danced the slipper right across the track! Being out on the prairie, the race track was subject to serious cross winds!

"Holy Cow, this is the big time," . . . I thought to myself . . . and indeed it was. At the ribbon cutting run that morning, the reigning champion Cal Rice had run off an astounding 9.99, which would stand as the low ET throughout the entire meet!  On just the thirty fifth pass on this new, quick track, Art Arfons, in one of his rear engined, bizarre, yet hugely exciting dragsters, blew through the traps at 150 MPH. At that time it was a phenomenal speed though it would be steadily eclipsed throughout the meet.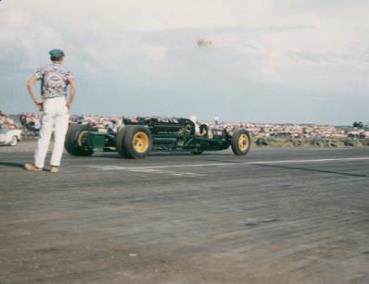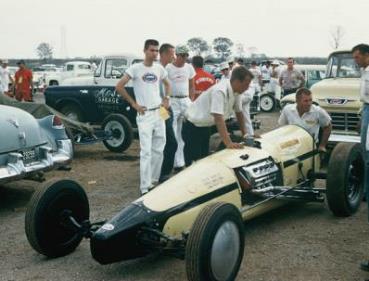 Calvin Rice 9.99 Low ET for the meet!

We drove into the pit area, which was already hopping with all manner of drag racers. The total number of entries was 352, and they had come from all over the country! One entry had come in from Hawaii. We scanned the area for other cars in our class. Wow, there was plenty of 'em. So much for coming upon a "bunch of hayseeds. . ."

Nearby us in the pits was a '55 Corvette; with big billiard "8 balls" painted on the doors and beautifully lettered logos on each side stating "Eight Ball Racing". The car was immaculate, had a totally worked over 265 Chevy, plus four guys in immaculate uniforms. The car belonged to a wealthy Physician out of Dallas, Texas.  Great, just what we needed, a rich Doctor with three henchmen working us over.

Heb tapped my shoulder and pointed behind us.  Uh Oh! There was a six car carrier with two '55 'birds upstairs that had just pulled in. The truck's cab was lettered "Thompson Ramo Products, Los Angeles, California." Double great, I had just read that Thompson Ramo had taken over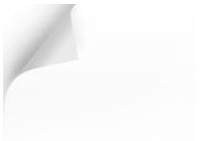 142

McCulloch Superchargers, and that they would be developing the blowers further.

"Well, what the hell, we're here. We'll just do the very best we can . . .," I said, trying to sound upbeat in the face of all this dazzling competition.

Practice runs were called in the "A Sports Car" class, and that was us. We popped our lakes plugs, fitted the silly MG rear wheels, and rolled into the staging area. The car was still dirty from the trip, our makeshift, patch panel hood was popping some rivets loose, and those dumb hood hinge irons were sticking up like hyena ears.  As a slick appearing team, we left a bit to be desired, and we certainly weren't doing much to psyche out our opposition.

The first car we drew was a Woodill Wildfire, Caddy powered, in grey primer. Looked mighty light, and the Caddy sounded strong. The 'bird looked like a bloated luxury car next to it.  The green flag lifted and we were gone. The Woodill Wildfire must have had a problem, as I just ran away from it. Turning onto the return road, I was handed my timing slip, which revealed a time of 98.6 MPH with an elapsed time 14.02 seconds.  Actually, quite a good run considering we had driven the car all the way in from West Virginia.

After that run, we amped up our preparation effort by removing our suitcases and cleaning out all the trash. We were pretty proud of our efforts when a bystander mentioned that the car might go a bit quicker with the hardtop removed!! "We were just going to do that. . ." (Jeez. . .)

We went right back on the track and ran two more races, winning both times, and cracking into the high thirteen second elapsed time bracket. When we returned to our lowly pit area, a few guys gathered to gaze at the "Bird from the east" as Bud Evans the NHRA track announcer called it.

Heb nodded to me and I turned around to see the head honcho from the Thompson Ramo team approaching in his white chinos and neatly  embroidered team shirt. The Thompson guy motioned me off to the side, leaned in toward me and virtually whispered: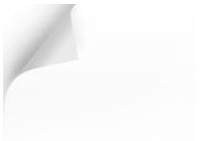 143

         "What are you runnin' in that 'bird, kid?"

         "Whattaya' mean?" I said.

         "What kind of fuel you runnin' in it, son?"

         "Oh, Esso Golden Extra."

He stood back, and looked at me, waiting for me to say some more.

"You're not joking, right?" he said,

"No sir, we've been running Golden Extra all season"

"Well, let me make this simple son, neither one of our Thunderbirds are anywhere near as quick as yours. We're going to leave our Thunderbirds on the truck and work with your effort in any way you like."

Then he said: "Is there anything you need or want?"

(I told you there'd be more! Check this out: Here we are in Kansas City, at the NHRA Nationals, almost stone out of money, booked into a fleabag Motel, and so far we've had one decent meal and a night of rest on the way in.

Here, for the first time ever, someone wanted to get behind us financially in our race effort. So, all of a sudden, here was an amazing offer from a large supercharger manufacturer to a few crazy kids from the east . . .

And here's what I came up with, figuring I might as well shoot for the moon: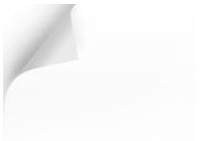 144

          We could use a new set of Lodge Platinum spark plugs" . . . I said.

         (Hells Bells, they were damn near $2.00 each, y'know . . .)

         "No Problem son, we'll get 'em for you. What heat range are you using?"

After finishing up my clever sponsorship deal, I joined "my crew".  Heb and Augie had been off watching the cars run, and had caught up with Al Crevarro, who had a good leisurely drive to the event in his '40 pickup. We witnessed some more amazingly quick race cars blasting through the quarter mile. It was a very quick track.  My pals said the "8 Ball" Corvette was running through at slightly higher speeds than our 'bird, but our elapsed times were nearly identical. They had watched a supercharged Chrysler Hemi powered dragster cut off a run at 151 MPH! Very big stuff, that.

The sun was going down when we left the track filled with the day's excitement. It was the most amazing automotive event we'd ever seen. Even Augie was excited by the tremendous field of extremely fast cars. That evening we ended up crossing the Missouri River into Kansas City, Kansas to a dinner place and had the most delicious steaks you could imagine. As we had been surviving on very spotty food up to that point, we were in seventh heaven after that meal.

After showers and a good night's sleep, Saturday morning we expected we'd have a pretty kicked back day. It was great to be a part of the drag racing history that was unfolding right before our eyes, to say nothing of the fact that the Hollywood movie actress Barbara Eden was there as the reigning Queen of the event. Boy, oh boy, was she a knockout!

An early announcement over the loudspeaker informed us that beginning at 9 AM the track would open for time trials. We spent most of the day grabbing every chance to run that we could. I was like a kid in a candy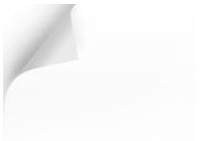 145

store. I couldn't get enough of it. When it wasn't "our turn" we would endlessly watch the others.

Augie and little Al were lending a hand with Fred Allen's wicked Hemi powered '32 coupe. Fred was attracting a lot of attention and outrunning a bunch of cars. As usual his stoicism prevailed. Just another day of quietly finishing off any and all who approached him. No meanness, you understand, it was merely Freddie's job to put 'em away. Quickly!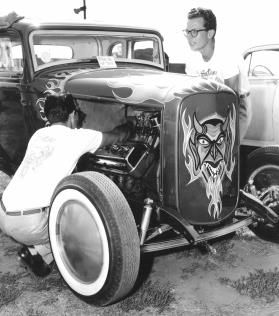 There was a new gun in town that gave every appearance of being very troublesome in A Gas. "Ohio George" Montgomery had surfaced, and would soon be a deadly force to be reckoned with for many years to come.

We also got to meet some great guys with amazing, highly innovative Hot Rods. Looking at, and experiencing the fuel burning dragsters was an awesome experience. To actually be in the company of racers like Calvin Rice, the Chrisman Brothers, Melvin Heath, Kenny Lindley, The Arfons, Jack Moss, and the Cortopassi group, was an incredible experience.

Fred Allen & Al Crevaro, Kansas City

Credit: Gary Sharp / NHRA

In the pit area we tripped across a guy, working under a flimsy sun tent. He was drinking a beer, kibitzing with those around him, and wielding a dagger brush in his other hand. He was laying down the most complex pin stripe painting designs you could imagine. He had quite a crowd around him, and seemed just as interested in his beer and conversation as he did in his paintwork. He scarcely looked at what he was doing Yet the intricacy of his designs were such, that you couldn't' take your eyes off his work. He was from California. We were being treated to an early sighting of the legendary Von Dutch bringing the art of his fantastic pin striping designs to these amazing hot rods. Von Dutch went on, of course, to be become, literally an American icon.

The guy from Thompson Ramo showed up with our new plugs and we set about getting ready for our runoffs. Back on went the MG wheels and "slicks", off came the exhaust caps, and in went the new plugs followed by not much else.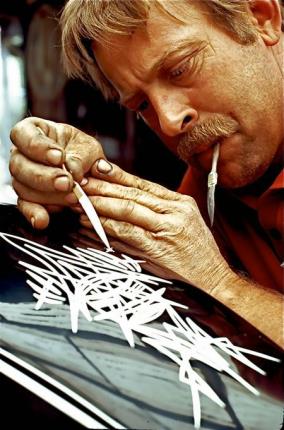 Kenny Howard AKA Von Dutch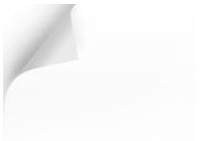 146

Midday Saturday, I watched a grim situation unfold as an early Ford "A" coupe rolled to the line. The guy revved his engine like crazy, the starter waved the flag, and "Bang" the guy's clutch and flywheel exploded. Metal flew everywhere, some pieces pretty close to where I was standing. The guy just sat there frozen. He didn't move at all. He had sustained some serious leg injuries. I walked away, feeling shaken by that slice of ugly drama. This was an era before scatter shields were even thought of.

I had trouble shaking the incident, skipped lunch, and later that afternoon our "A Sports Cars" class was called to the staging area for final runoffs.

Final runoffs??!  We thought that would be on Saturday! Wow, at that point we weren't quite psyched up for our "Finals," but the organizers sure were. This was it; we'd give it all we had!

In the Midwest, late afternoon summer thunderstorms were always a threat, and to avoid any rain delays, such as the one that occurred at the '55 Nationals, the officials had decided to have the final runs for some of the racing classes Saturday, ours included.  We had absolutely no time to get nervous and jerky about the whole thing. But it sure punched up my adrenalin quickly, and we joined the fray. I couldn't believe all the damn cars that came to the staging area in our class.  Well, it was actually pretty terrific; as long as we could win, we were going to race all that late afternoon without being bumped off the track for another class. And, we certainly had no intention of being defeated, now that we had our "sponsorship" spark plugs on board! At the end of it all, one team, one car, would be the new A Sports Car National Champion.

I've long forgotten all the cars we raced against that afternoon, but there were all manner of Corvettes, Thunderbirds, fiberglass bodied specials, Jaguar XK's, an extremely fast Allard with a Chrysler Hemi, even a Cunningham was in the mix! Our car was running like a top, turning just under 100 MPH, with elapsed times in the high 13's. I'd never had so much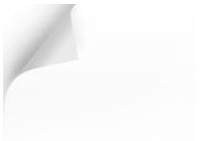 147

fun. Run after run we kept winning, and we were picking up a bit of a fan base, as our cheering section grew bigger.

Returning from a run, I pulled back into the staging lanes when Heb stuck his head near my helmet and said that the fancy "8 Ball" Corvette had just run through at just over 100 MPH, and an E.T. of 13.8 seconds. We had all been having so much fun, that we'd forgotten all about that dreaded "8 Ball" Corvette and its immaculate crew of 4, all dressed in their spanking clean, matching ivory uniforms. "Now, where there hell had he been all day . . .?" I thought.

Well, we were too new at all this to have noticed that the "8 Ball" gang had been "sandbagging" in their pit area, running only a very few, bare minimum, number of passes. Their car was fresh as a daisy, while we had mixed it up with every damn car we could find.

You can see what's coming here . . . Yes indeed folks, the "8 Ball" Goliath was finally coming out of the pits to crush "the kids."

Over the loudspeaker the announcement came: "Kirk White in that supercharged Thunderbird from the east will be running for this Year's "A Sports Car" title against the superbly prepared "8 Ball" Corvette out of Dallas Texas". . .

"What was that??" . . .

We couldn't believe our ears! How the Hell did we get all the way to the finals? I was stunned!   So there we were, a taggy pair of kids and Augie, out of Glenside, Pennsylvania, running for the NHRA National Championship! What an incredible set of circumstances!   How did that happen? No matter, our band of fans seemed to think it was pretty terrific. The fans seemed to sense, as did we, the incongruity of it all.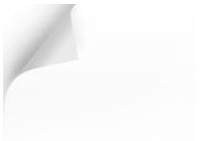 148

The starter loved the idea of this pairing; with these kids and their shoestring effort coming up against the might of this "over the top", well funded Corvette, being rubbed and tweaked by all its crewmembers, while the impeccable Doctor sat behind the wheel ready to quickly dispatch the kids to their pit in rapid, total defeat.

We had been running for so long, that our water temperature was rising alarmingly. To compound matters, the race starter wanted to choreograph this showdown run like a Broadway production. A substantial crowd had gathered, and as underdogs we were the crowd's favorite. Finally, we were inched up to the line, revs were brought up, senses fully heightened, and ultimately the starter whipped the flag up from the tarmac and we were off.  The 'bird launched like a rocket ship and I was well in front, when just past the mid-track mark, I lost all power, and the car nosedived!

"Vapor lock" . . .

I instantly scanned the fuel pressure gauges only to see the needles dropping back to the 5 lb level of the mechanical pump. The Bendix electric pumps could not push a vapor. Almost instantly, the needles swung back up to the required 18Lbs, and the 'bird powered up again, but the Corvette had pulled up dead alongside.

The race then went into what seemed like a slow motion mode, and it was taking forever to reach the finish line.  By the time we crossed the finish, I could clearly see I'd picked up the scantest edge on him, but it was way too close to do anything like recommence breathing or even thinking about a possible victory. 

Then the flagman at the finish line called it a dead heat . . .!!

I didn't know that until I stopped for the slip on the return road. "Go back up directly to the Staging area", a gruff official said.

The crowd was on its feet really cheering us on. I couldn't tell whether it was directed at us, the 8 Ball Corvette or both of us. When I turned back into the staging area, I quickly found out the crowd was rooting for us.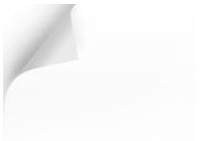 149

In the staging area, I shut the car down, and the moment I stepped out of the car I was surrounded by willing helping hands. Augie, Al, and Fred Allen, were all there waiting for us, along with a whole group of guys' who were willing to lend a hand.

          "What Happened out there?"

I explained the vapor lock situation, and shouted over the group to Heb to get our Cooler, so we could use what ice we had to cool the fuel system down as best we could.  Mechanics from other teams that were light years ahead of us in knowledge, yelled for anyone who had a CO/2 Extinguisher to bring it, pronto.

An official approached me and said we had to get the car up to the line where the immaculate 8 Ball Corvette waited, fresh as a daisy, all their uniform creases in place. Our newly acquired "pit crew" went crazy . . .

        "This kid's been runnin' all day. That damn 'vette has been in the pits till the last few runs. Give us a chance to cool this 'bird down.

        "The kid got a bum deal! That was no "Dead Heat." He just won that last "final" for Chris' sake."

         "You've got 10 minutes then I'm calling it a forfeit", said the official.

"Get that stupid hood off", someone said. The rickety engine cover was quickly discarded and our "new" Crew Chief began to direct the extinguisher guys. They saturated the fuel pumps and fuel lines with the icy CO2.

I was taken aside and coached by Pros I'd never met on little things to do in this "second" final. "The crowd's really with you kid; you can probably jump the start a fraction and get away with it."

(That didn't sound like a real good idea . . .)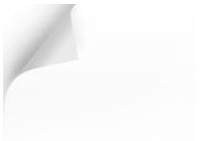 150

"Stare him down at the line, he'll crack. You'll see . . ." (. . . Didn't like that one much either . . .)

Our ten minutes were up in a flash.

We rolled up to the line, and the drama started all over again. By now it was quite late in the afternoon. We would be the last run of the day, and the victor would be the "A Sports Car" champ for the 1956 NHRA Nationals. The starter used the moment to the max, and we were forever getting the run ready to launch. The temp needle started creeping up again.

Finally we were fired off, and the 'bird repeated;  a sensational start, and we were way out in front, but at the same spot on the track, the same deal as before, but this time the electrics really stumbled and The "8 Ball" Corvette cleanly squeaked out the win.

I don't know what kind of cheer the "8 Ball" car received, but the 'bird got a standing ovation coming back up the return road. Guys ran out and slapped the sides of the car. Some were running alongside yelling good words.

When you're 18 years old, and the adrenalin is truly pumping, it takes a lot to choke you up, but that crowd response absolutely choked me up just fine, thank you . . . I worked my way back to our pit and a cheering group was waiting for us, and we all had a hell of a good time bench racing it over and over until it grew dark, and then we began to disperse.  It had been an amazingly great experience for the young guys from "back east."

(It was probably the greatest single racing experience of my life, and through the years I have treasured that entire adventure. . . What the Hell, I'd been running second to Tom Conte all year anyway . . . just business as usual . . .)

Saturday morning we were up early and stopped at our breakfast place near the motel.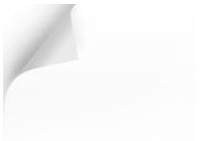 151

While we were waiting on our meals, a guy got up from another table, came over and slid the morning edition of "The Kansas City Star" on our table.  He pointed to the front page, center, and there was a substantial photo of our "dead heat" with the "8 Ball" Corvette. The large photograph clearly showed we had won it by more than a little bit.  I looked over my shoulder at the guy that had brought the paper over. He and his pals smiled, and waved as if to say "We knew that yesterday".  Out at the track we got nice comments from a lot of people.

At a point late in the morning the announcer's voice rose and it caught my ear. We went out to the starting line as the top fuel dragster "Misfire II" with its massive, Chrysler hemi engine eased into the staging lane for a run against Cortopassi in the fabulous "Glass Slipper".  The "Slipper" got away first, and fast, but Alsenz, caught him up in the traps, and fired past at an astonishing 159.01 MPH! "Misfire II" had set a new world record, and totally stunned everyone.  The crowd went wild, people jumping, clapping, yelling. . . The announcer kept their frenzy going forever.

My Uncle Kirk and Aunt Helen had come up from Tulsa. I had not seen them since Dad's funeral. I recall being proud to have family standing there when that run was made. I turned to both of them and proclaimed: "You have just seen racing history made right here today. That record may well stand forever." Worldly, not very accurate proclamations, from their 18 year old nephew!

We stayed to watch the finals, which ended up being Melvin Heath in his Oklahoma, home grown dragster, against Reath & Mailliard in their furiously fast B Competition Coupe. Throughout the meet Heath had demonstrated incredibly rapid reaction times and they brought him a well deserved National title.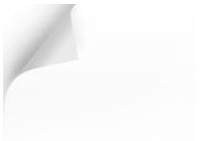 152

It was over, and we said goodbye and thanks to everybody that had been so darn nice to us.  I even got to meet Wally Parks, who said we'd get our picture in Hot Rod Magazine, and damned if we didn't, in the December, 1956 issue, page 45. (I'm sure you've seen it) . . . Wally, along with most everyone else, had seen the morning newspaper.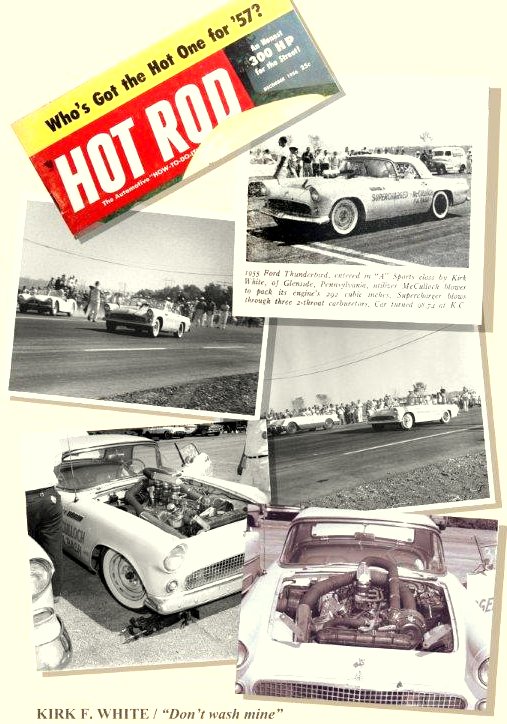 Petersen Publishing

Photographs at the event.

Greatest Thanks & Credit

To: Greg Sharp

We drove home in an easy, quiet fashion. We were filled with fantastic memories. I remember passing a huge Ford plant, maybe in Ohio, and saying to Heb, "Jeez, we ought to stop and show them how well this old 'bird has held up. That damn automatic has really been great".

The bird showed 34,000 miles as we drove by, most of those miles runnin' the fanny off the car!  No wonder I've always been a Ford man!

MOTHER TAKES THE WHEEL

We returned to Philly and our pals were glad to see us and hear the tales of the "wild west." I was able to ease my way into the "mandatory" football practice, without any real fuss; it wasn't like the team had acquired anything much in the form of me, regardless!

The weekend after we returned, I remember that my mother and Bob were going off to a cocktail party. A few of us were just going to hang around the house and take it easy. It was a pleasant early September Saturday evening and I stood on the porch watching Mother and Bob as they walked out toward the garage.  Mother got halfway across the parking area, stopped, turned slowly, and carefully eyed the Thunderbird in its battle weary state, with the hood and the top off sitting there, the tattered lettering still on both sides.  She looked directly at me and strode back toward the house. Extending her hand she said pleasantly:

"May I have the keys to the Thunderbird? I don't believe I've ever driven "our" car" since "we" got it. Oh, and bring along that crash hat that you race with. I should imagine Bob and I shall awaken every dull soul at this gathering in that chariot."

My friends gathered outside for the show. We got Mother belted in, helmet on, went through the starting drill, told her how to monitor the gauges, etc.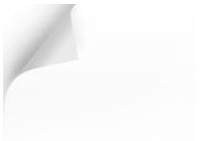 153

One of my wise apple friends said:  "Want us to pop the exhaust caps, Mrs. Lees?" I told him to cork it, smiled and waved Mother and Bob on their way down the driveway.

I thought to myself: "She really is an amazing Mom . . ." They were the hit of the party.

HOLY COW  . . .

Very late in that summer of '56, a guy named Bob Self from the Ambler area had bought one of the new '56 Thunderbirds with the new, bigger, 312 cubic inch Y block, and had it supercharged as well.  None of us really knew him, but we heard he was knocking off guys that we knew were pretty damn fast.

Two weeks later after school one afternoon, Heb and I were cruising with no particular place to go on Route 73, The Skippack Pike, when a '56 Thunderbird approached the other way tooted and motioned for us to stop. We pulled over on the side of the road and waited. The '56 pulled up behind us and a strapping, pleasant looking guy got out, walked up to my window and said:

"Hi, I'm Bob Self, and you must be Kirk White. I've heard a lot about this 'bird; do you want to run a little heat?

"Here, now?"


"Sure" . . . said Self.

(Oh my, what price fame?) "Sure, sure, we're ready, just pull around and we'll run it off." (Yawn . . .)

"Thanks, great, I'll be right there"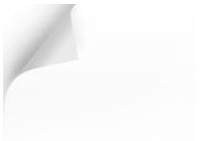 154

"OK," Heb said and started to get out to lighten the car; I said: "Nah, this'll just take a minute; we'll still have time to go to Grove's for a hoagie. Stay in the car, this'll be over quick"

The Red '56 pulled next to us, we counted down and that damn red Thunderbird just shot away from us . . . I mean wicked fast, just plain fuckin' gone!!

         "Holy crow!" . . . said Heb.

         "What the Hell?? . . . I said.

By far the worst defeat I'd ever suffered. Bob Self really rubbed it in by just vanishing. It took me weeks to run down what the hell that 'bird had on board to have kicked my ass so handily.  He, of course, had the bigger 312 cubic inch engine, a blower like mine, but his biggest advantage lay in the 4:30 back axle gear he was running, with a stick and overdrive. I made some changes; the biggest one was getting rid of the three carbs, and the high mounted aluminum log that fed the blower charge to them.  It was also time to get the hood back on the car, and get rid of those "Hyena ears" hood hinges.

(No, we still hadn't figured out that we probably could have safety wired them down, or removed them altogether….) 

I talked with Tom Conte late one evening, and he said he had switched over to a single Cadillac Rochester 4 barrel, and opened up the back venturis substantially. I did the same thing and the setup was seamless, with tons of smoothly transitioning power all the way up the line. But, I knew it wasn't going to get down the road as quick as that 'bird of Self's or some of the new breed of rods that were coming on the scene pretty quickly at that point.

The Chevy guys were making tremendous strides with the soon to be legendary small block V-8's, Plymouth had the Fury, and everybody and his brother was dropping one of those killer Chrysler Hemi's into every kind of hot rod.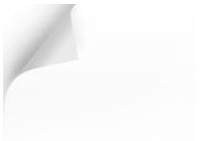 155

The very nature of the hot rodding hobby lent itself to continual and rapid development.  Some of the greatest automobile racing engineering talent in this country had, more often than not, been on the leading edge of hot rodding in the forties and fifties.

Youngsters such as Ray Brown, Alex Xyidias, Dan Gurney, Vic Edelbrock, Phil Hill, Ak Miller, Doane Spencer, Phil Remington and countless others, who went on to become top names in all aspects of auto racing. So many of the top hot rodders, with or without formal education, from those early days of hot rodding have gone on to be the movers and shakers who have shaped, and continue to push the leading edges in all forms of motor sport. 

As the fall of 1956 settled in, I knew that we'd about run the gamut with the Thunderbird. We'd had our day in the sun; it was time to move on.

THE LURE OF THE EUROPEAN SPORTS CARS

My senior year at Germantown Academy found a lot of us beginning to hang around the fringes of the Fraternity parties, particularly during the football season, at the University of Pennsylvania.  In the process we were meeting guys that drove European sports cars or had a serious interest in them.

On most weekends, visiting the various parties after Penn games you'd see one or two MG's, a Sunbeam Alpine, Austin Healey's etc. The cars were very different from the American cars that we knew; very taut lines, apparently well built, and many were quite appealing.

My fascination was somewhat peripheral until one afternoon, a fellow named Don Baumann drove up in a new Jaguar XK120 roadster in a very dark red over black. It was a remarkable two tone paint scheme that I've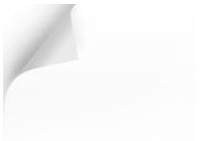 156

never seen again on a 120. The XK had a marvelous exhaust note. I was totally taken in, and thoroughly jealous. The body lines were absolutely breathtaking. Everyone standing there that afternoon was swept away. The Jaguar looked like it should be driving straight out of a scene in a movie! The others in the group went about their normal lives. I didn't. I've never forgotten that Saturday afternoon. The image of that Jag sweeping up to join us is still solidly seared in my mind.

During that late fall, I began to date a "collegiate" girl. She was an attractive blonde haired, blue eyed, junior at the University of Pennsylvania. She was cute, and to top it off she was a member of the U.S. Olympic field hockey team.

(In those days we beat the "collegiate" word to death! Everything was "collegiate." Your damn lunch could be "Collegiate.")

Within a few weeks of the time I met Ann, I traded the Thunderbird in on a brand new Austin Healey 100 roadster in silver blue metallic with a matching blue leather interior. The cash difference was $600. The Healey just seemed so "Collegiate", or by then the avant garde expression was "Ivy League."

The Austin Healey was an irrational move. The "fun" of the Healey was short lived. Strikingly handsome, with a great exhaust note, my BN 1 had a 3 speed gearbox, and was a bit of an agricultural slug on the road.  I know, if mine had been a "new" '56, it should have had a 4 speed gearbox. But that was in the era when it was common practice at the end of any model year for a "foreign car" dealer to merely change his "new" unsold inventory from one model year to the next. I knew nothing about that practice at the time, and it turned out, most people didn't.  My "new" Austin Healey was at least 2 years old when I took delivery of it!

Well, the "agricultural" 4 cylinder engine, the 3 speed gearbox, those flimsy side curtains, the leaking top assembly, red hot floorboards, etc. added up to a very brief romance.  Speaking of the latter, "romance" was also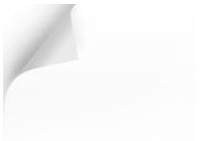 157

extremely difficult within the confines of that tiny Healey cockpit, however not entirely out of the question!

(And before all the Healey buffs come shrieking at me, I have, over the last several years experienced the joys of three 100M's, and various 6 cylinder Healeys…)

Oddly, my parents were worried about the small size of the Healey, and really wanted me in a "solid, safe" American sedan!  This time my mother had an iron hand in the selection of an automobile. We had gone directly to a Chevrolet dealer. She felt a Chevrolet sedan would truly be a sensible, no nonsense, automobile. It all went down pretty rapidly and working out of the dealer's stock, I was at least able to edge "us" into a Bel Air 2 door post sedan, stick, with a 283 "Power Pack" engine.

At the time of delivery, Mother said to me, in no uncertain terms; "Do NOT change anything on this automobile! I want it left the way General Motors built it. I do not want another "racing car" in the garage."

"Do you understand me?" she said.

"Absolutely Mom, I hear what you're saying" . . .

"We" got our brand new Bel Air 2 door post sedan in ivory over a light blue...

Nice car just the way it was built, right??

Could be a little quicker and sound a lot better with a set of Hedman Headers, and glasspacks, yes??  I was sure the fuel economy would improve with those enhancements.

Such improvements really should be enhanced the 4:11 rear that I felt I should slip into the car to get it off the line a little quicker. The car would be a lot safer if it could make quicker evasive moves, no??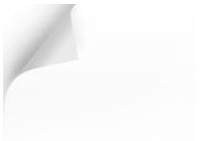 158

Chevy's didn't seem to react quite as well to McCulloch superchargers as the Fords did, and I'd never be able to get the money together for one of the new wild looking Latham blowers, so a set of Carter 4 barrels added a good whack to our "Acceleration for safety" effort, etc., etc. I wasn't cleaning house with that car, but I was getting some respect.

(Speaking of '56 Chevies, here's one more quick tale that's too good to leave behind. We'll even give it a heading.)

KIRK F. WHITE, ("MATHEMATICS TUTOR!!")

You remember that Charlie Knopf fellow from a few chapters back. He was the kid that was tearing out of Penn Charter during summer school in that '36 Ford roadster. Well, his parents had somehow gotten the notion that I was highly qualified in the field of Plane Geometry.  That's right, you read it right. Charlie had returned to Penn Charter and was doing well, but his parents felt he was lagging in the highly complex mathematical process known as: Plane Geometry.

Don't ask me how I came to be engaged as an intellectual wizard on the subject.  Sometimes life has a way of tossing the most bizarre things at you. Charlie's parents hired me as his tutor!! Somehow, it was established that my "teaching" fee would be the princely sum of $5.00 per hour.

Charlie would arrive at my house at the appointed evening hour in his '56 Chevy, fork over the five bucks, sit attentively for, well a while anyway, and then we'd hit the road for a ride over to the Green Arrow Drive In to see if we could scare up a heat with anyone. $3.00 would go in the gas tank, and the leftover $2.00 went for food at the Arrow. If you let Charlie tell the story, he'll tell you I ate the burgers, etc. while he stood by starving.

Big rip off for his parents??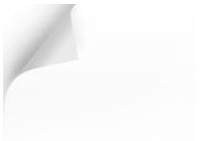 159

I don't think so! Charlie remains a close friend, truly a grand character, and the clever execution of his well absorbed geometric theorems throughout his business career has amassed a substantial fortune for him! I'm certain his success is due, in no small part, to his tutelage under the able guidance of the redoubtable, Kirk F. White.

UH OH! . . .

Before we leave my prize pupil Charlie Knopf and his Chevy, you must share this remarkable experience of his. Charlie, like the rest of us, was a pretty wild kid, in spite of being raised under the auspices of two quite strict Quaker parents; both of whom were deeply involved in the world of academia.

Much like me, he had pieced together a potent hot rod in the form of his then current supercharged '56 Chevy Bel Air.  My previous remarks notwithstanding, Charlie's Chevy was carrying a McCulloch supercharger, and it was quick.  Very quick.

Well, one Saturday afternoon, Mr. Knopf, Charlie's father, was having his car refueled at a filling station in Jenkintown.  The station was located on the four lane Old York Road.

Mr. Knopf was engaged in a pleasant conversation with the station owner who was filling his tank. The traffic light changed just up the road, and a show off hot rodder lit off his back tires, burning away from the traffic light like he was runnin' for his life! Just as the character shot by the station, he grabbed second gear, and laid off a bunch more rubber.

"Jesus, there goes that God damn Knopf kid again," yelled the station owner!  "That Chevy's got a damn supercharger on it!!" he told Mr. Knopf, having no idea who he was talking to!

That night when Charlie got home, his father said to him: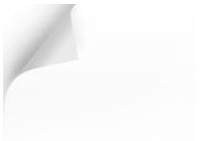 160

"Come out to the garage, and open the hood on that "car" of yours!"

"What? . . . Everything's OK with the car, Dad; its fine . . ."

"Get out there and open that hood!"

And then: "What is that red thing right there with the hoses and the belt??"

"The generator, Dad. . ."

"No, it's not; it's a SUPERCHARGER, damnit; now get it off there this instant!!"

And so, another noble road warrior suffered a near mortal wound . . .

The fall drifted into another cold, snowy Pennsylvania winter, and our club meetings for the "Quarter Milers" were getting thinner with the winter weather and the fact that a good many members were thinking ahead to graduation, college, jobs, etc.  In other words, assuming responsibility and entering the often daunting world of adulthood.   I was assuming no such mantle. I was running Hell bent down a road of parties, fast cars, late hours, and dating this dynamite blond junior from Penn, all of which I thought was a whole lot cooler than any sensible endeavors that dealt with one's future.

TOTAL LOSS . . .

Then spring vacation came and I certainly needed it. It was taking far too much energy to act as irresponsibly as I was at that point. I went off to Florida for a week during spring break.

(. . . Like, I deserved it! I'm aware that some of this is painfully difficult to absorb. Relief is coming . . .)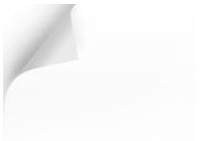 161

When I came home Heb Fricke picked me up at the airport. We shot the breeze on the way home and pulled up our driveway to the house in Glenside. At the top of the hill I glanced in the garage area of the carriage house and saw that the Chevy wasn't there. The building was deep enough that I thought, possibly it was in the back. I walked toward the garage and realized that the Chevy clearly wasn't there at all.  One of those terrible chills that we all get when something has gone terribly awry ran through me.

I walked in the house and said; "Hi, I'm home…"

         "Hello dear," said Mother, "Was you flight on time?"

         "Yep"

         "That's nice, dinner will be about 7:30 this evening; Bob is coming in on the later train…."

         "Mom, Where's the Chevy?"

"I sold the car back to Bryner Chevrolet a few days after you left for Florida.

I dropped it off one morning and asked them to give me a list of anything that was a speed device, or anything that had been changed from the day we took delivery of the car." They called me back by noon that same day with a list of eight items that had been replaced or modified, so I asked them to mail me a check for the car as we no longer had a need for it."

         "Jeez Mom, it's my senior year . . ."

"I'm well aware of that, Kirk. You're an enterprising young man; you'll have to find a way to make do. This may slow your lifestyle to a point where you'll consider putting your priorities into some sort of order, beginning with your studies."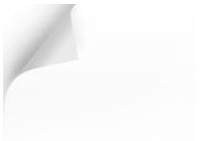 162

(For those of you who have been experiencing more than enough of my shenanigans up to this point, I'll allow a brief period of time for applause.)

The balance of my senior year was largely spent bumming rides to and from most anywhere I had to go . . .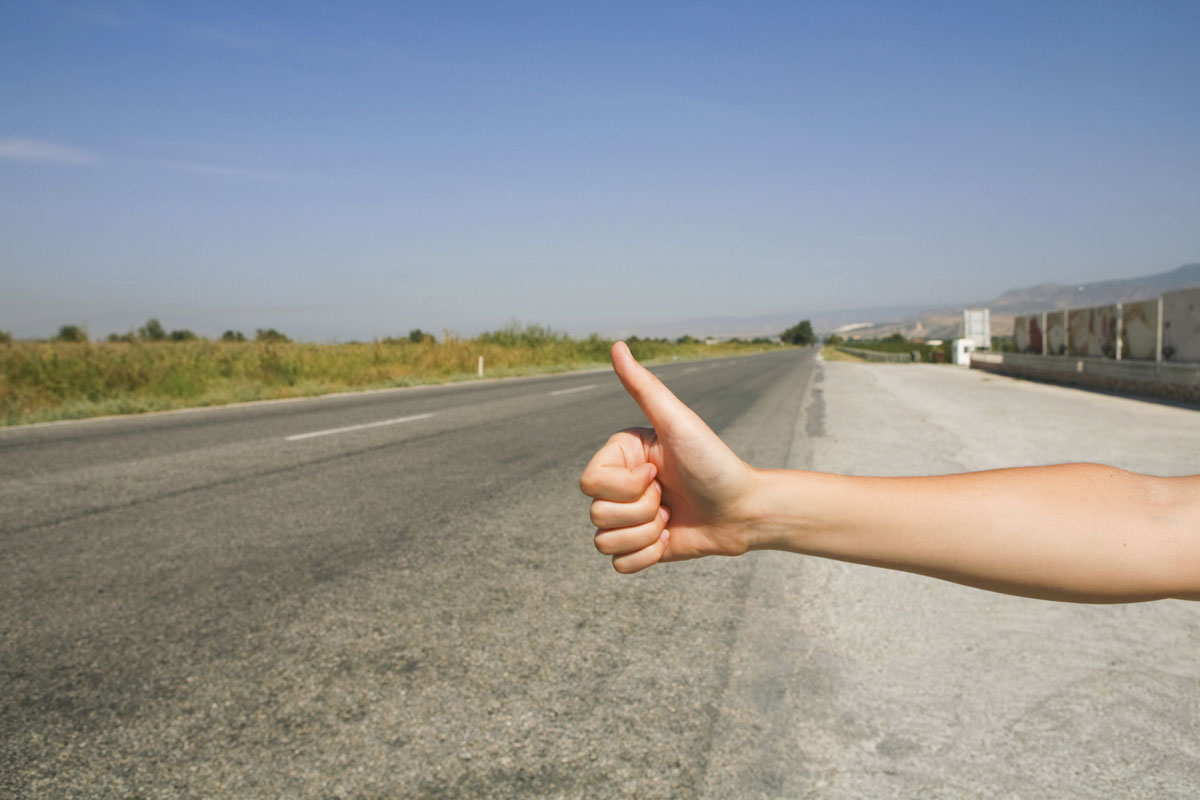 *     *     *     *     *     *     *     *     *     *     *     *

Coming Next . . . "Mr. & Mrs. White Move to Daytona Beach, FL

Chapter 7 – April 26, 2016

www.KirkFWhite.com

386-478-9864